Welcome to TIMS (Transportation Injury Mapping System)
Available tools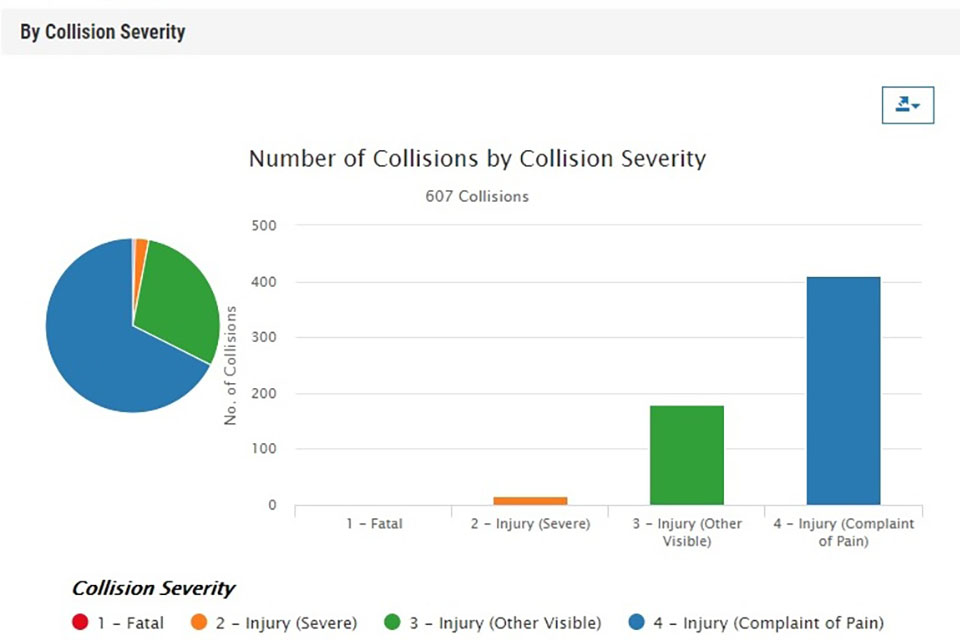 The SWITRS Query & Map application is a tool for accessing and mapping collision data from the California Statewide Integrated Traffic Records System (SWITRS).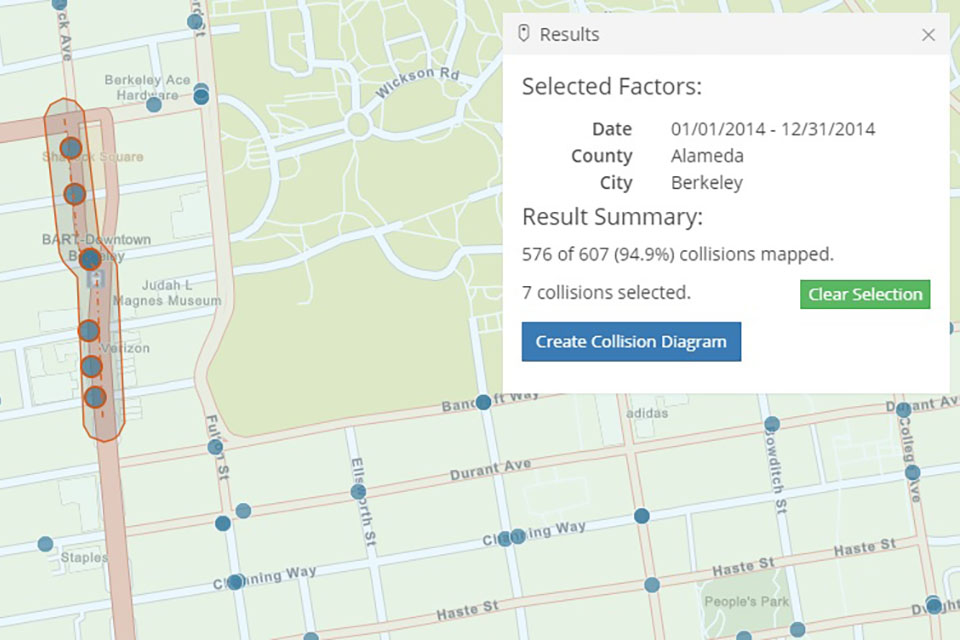 The SWITRS GIS Map offers an interactive map-centric approach to viewing and querying SWITRS collision data.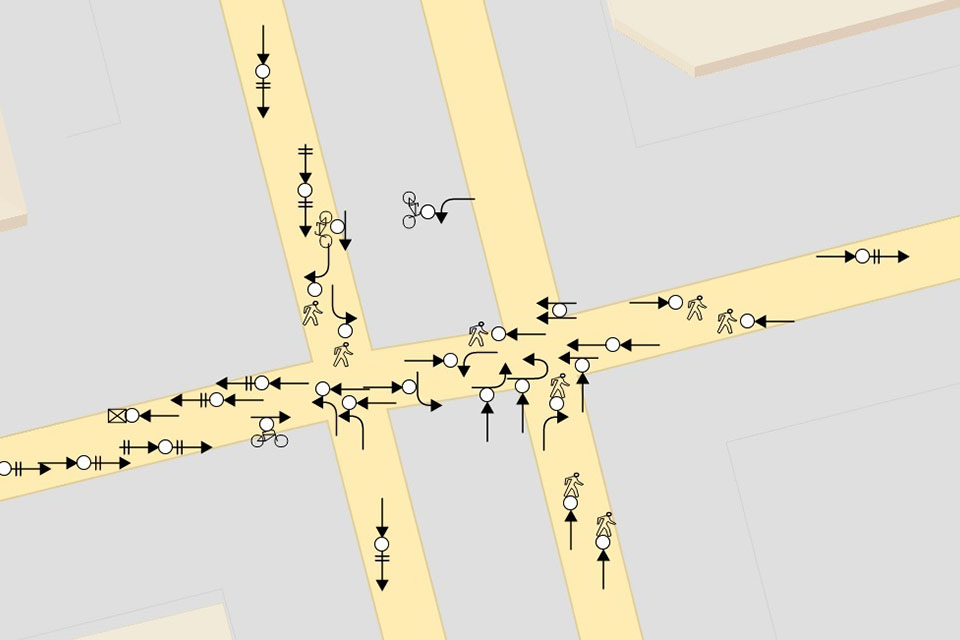 The Collision Diagram tool allows users to generate an interactive collision diagram. The Collision Diagram is accessible through SWITRS GIS Map.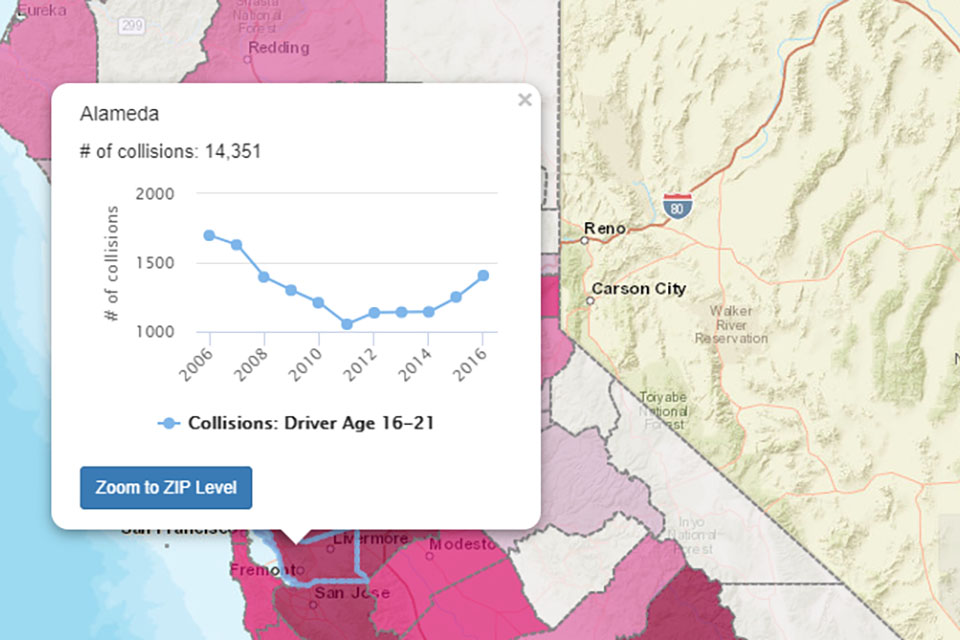 The Teen Safety Heat Map offers many different options to visualize and analyze teen collision data with other resources in California.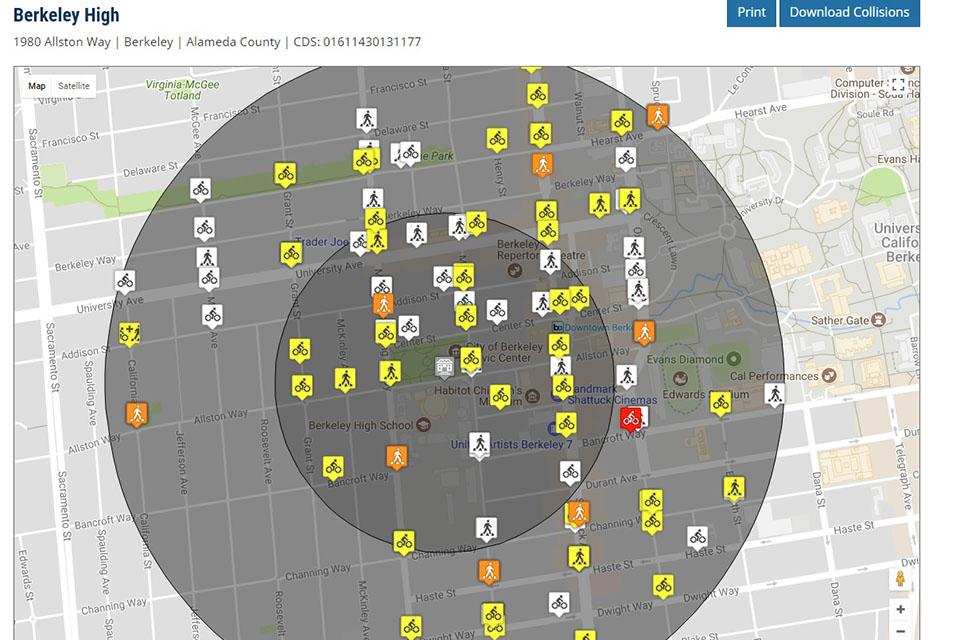 The Safe Routes to School Collision Map Viewer provides a simple means to explore pedestrian and bicycle collisions near schools in California.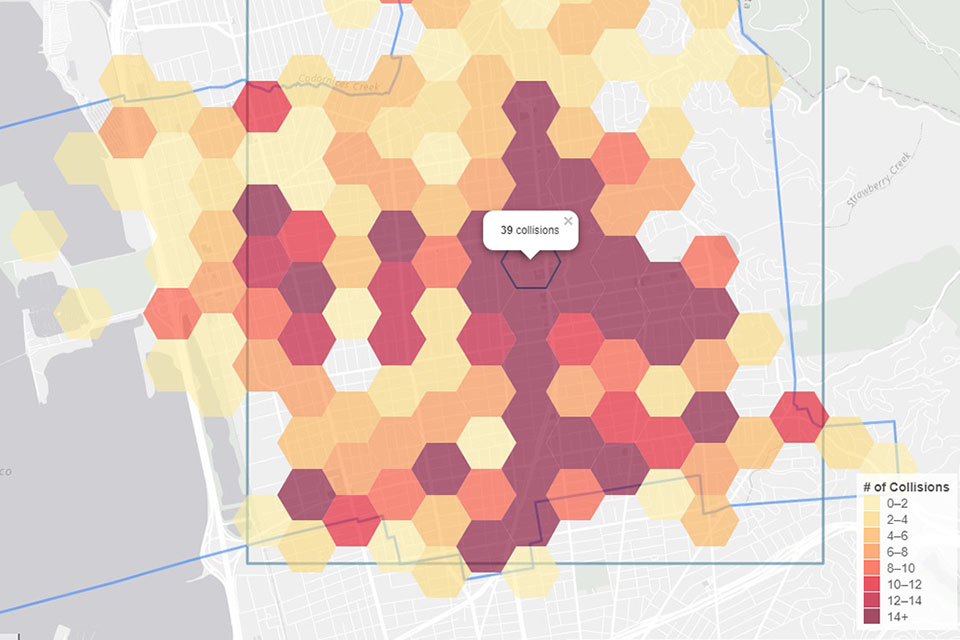 The tool is designed to support the California Active Transportation Program. It utilizes interactive collision maps to allow users to track and pedestrian and bicycle collisions and generate data summaries within specified project and/or community limits.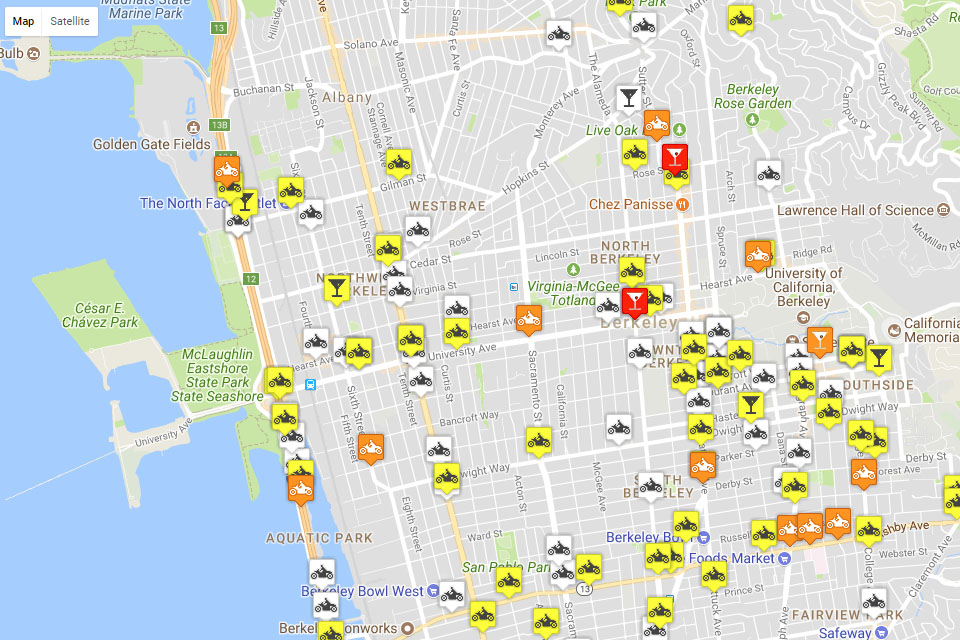 The Motorcycle Collision Map provides a simple means to explore motorcycle collisions in California by selected city or county.
Create your TIMS account
Register for a free account to access the tools and resources on TIMS.
Register